I just had to show this off over here (it's at my craft blog too).

I'm in a holiday swap over on Regretsy and my swapee listed Dr. Who as one of her likes. Now I know NOTHING about Dr. Who except that that blue police call box is one of the big icons along with those robots that look like over turned colanders and there's this cute robot dog called K-9. I've never watched even one second so my knowledge needed the help of our dear Google.

I did an image search for Dr. Who crafts (and other terms) and low and behold I found a free pattern and tutorial RIGHT HERE ON LJ! How's that for cool.

And how cute is that adipose critter, huh? Fat has never looked so good.

So of course I had to make one.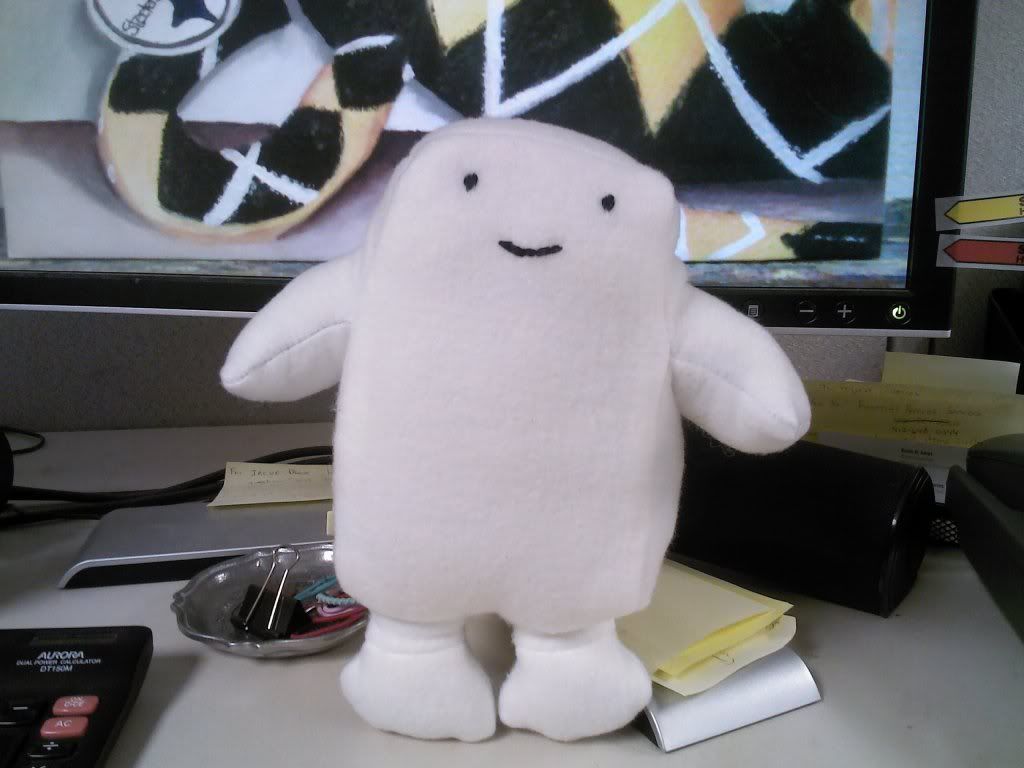 I took to calling him Cee-Lo due to his wee dinosaur style arms. (really, Cee-Lo Green has the tiniest arms I've ever seen on a human being, even if he wasn't a big dude, those arms would be just too damn short! but he's fabulous with all his Liberace style drag, so so what that he has t-rex arms).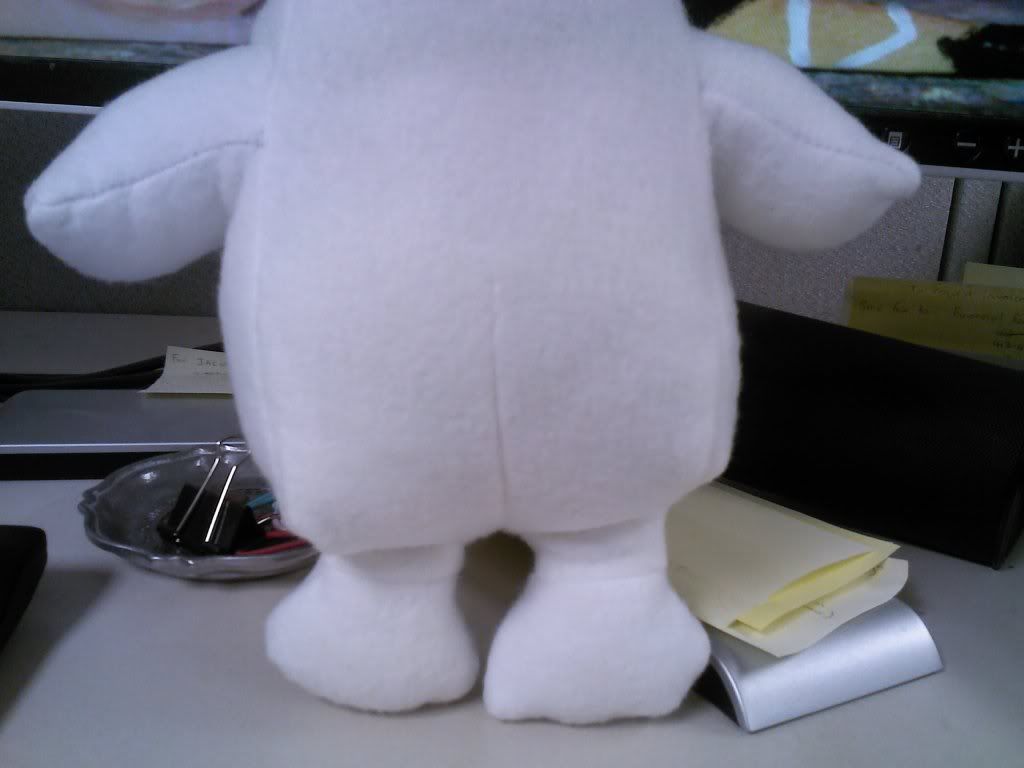 Shine on, shine on harvest moon!

Cheeky, Cee-Lo!

(what, you think I wouldn't show off his butt. It's so CUTE!).

The pattern is very easy to make except for the using fleece part. Fleece in and of itself isn't evil but I'm just not a fan of sewing with it. But it is the best fabric for soft and squishy things like an anthropomorphic hunk of fat (who's limbs do make him look a bit like a thalidomide baby--yeah, the toes/fingers could have been more pronounced but sewing tiny curves on fleeces tests the boundaries of my skills).

I hope my swapee likes it as much as I do.