I totally forgot I had a Galacticon icon. Ahh, the loverboy in his prime. . .

Part two picks up pretty much where part one left off. Galacticon is still trying to get all his children together for a party (again, we'll move between a few houses but it shouldn't be too confusing).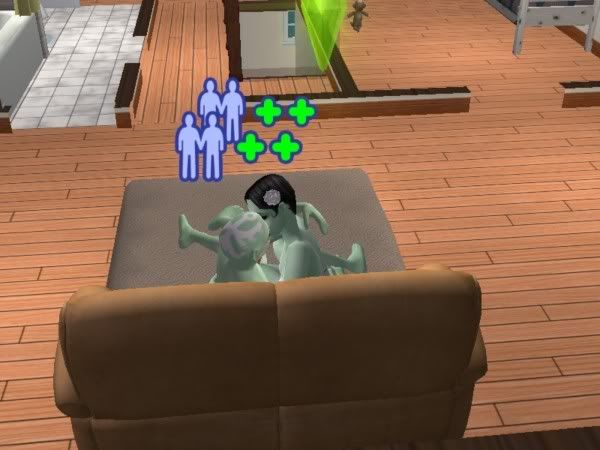 Shanghai was very excited to hear how well Mosaic and her family had accepted Galacticon.

Now all Galacticon had to do was find a date that was acceptable for everyone.

This would prove a daunting task.