I'm glad the maxis_taste dare #15 goes all month and not just until Valentine's Day, since I'm a little behind.
SO, here's my second offering for Dare #15: Love for All Ages (Young Adult)
(Background: This story comes via Peculiar, one of my story 'hoods. Klara Vonderstein, chubby chaser, has been trying to bed down Aldric Davis, chubby boy, for some time. Aldric, while very attracted to Klara--even going so far as to kiss her, is still reeling from a bad experience in his teen years, when he was stalked by an infatuated girlfriend. For the record, Klara and Aldric are maxis made students in La Fiesta Tech AND Bella is a Bella Goth clone and DJ is DJ Verse, also a La Fiesta Tech maxis student)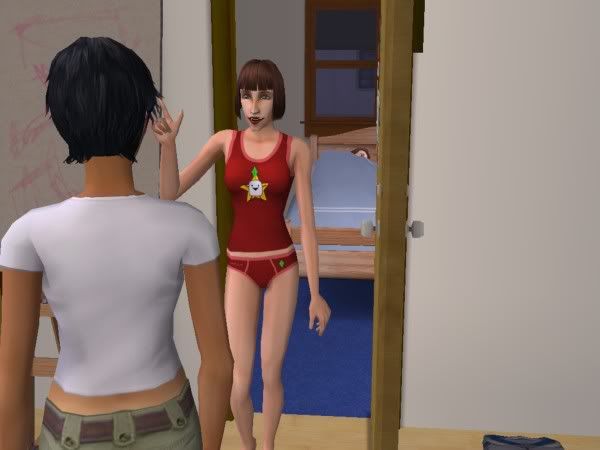 "Bella, good morning."
Bella felt her mouth fall open but could do nothing to stop it.
(
Collapse
)